Event Report: An AutoSOLO at Filching Manor
The ancient valley in which Filching Manor nestles reverberated with the sounds of revving engines and squealing tyres, as the Centre hosted its first AutoSOLO on the old Go-Kart track. This AutoSOLO was the MG Car Club's return to motorsport, after previously organising Navigational Scatters and regular Autotests.
For clubs such as the MGCC, it has become increasingly difficult to run competitive events in recent years, with the membership focussed on more social events. Competition has historically always been at the heart of the club, so a way forward to maintain that heritage whilst nurturing that community feel, was to participate in events with other South East motorsport Clubs. This has included featuring an MG Class in a Maidstone and Mid Kent Car Trial – and most recently working with the Sevenoaks & District Motor Club for an AutoSOLO at Filching Manor.
The MGCC South East are now an approved Motorsport UK StreetCar club and the event was also included in the Motorsport Month South East Calendar.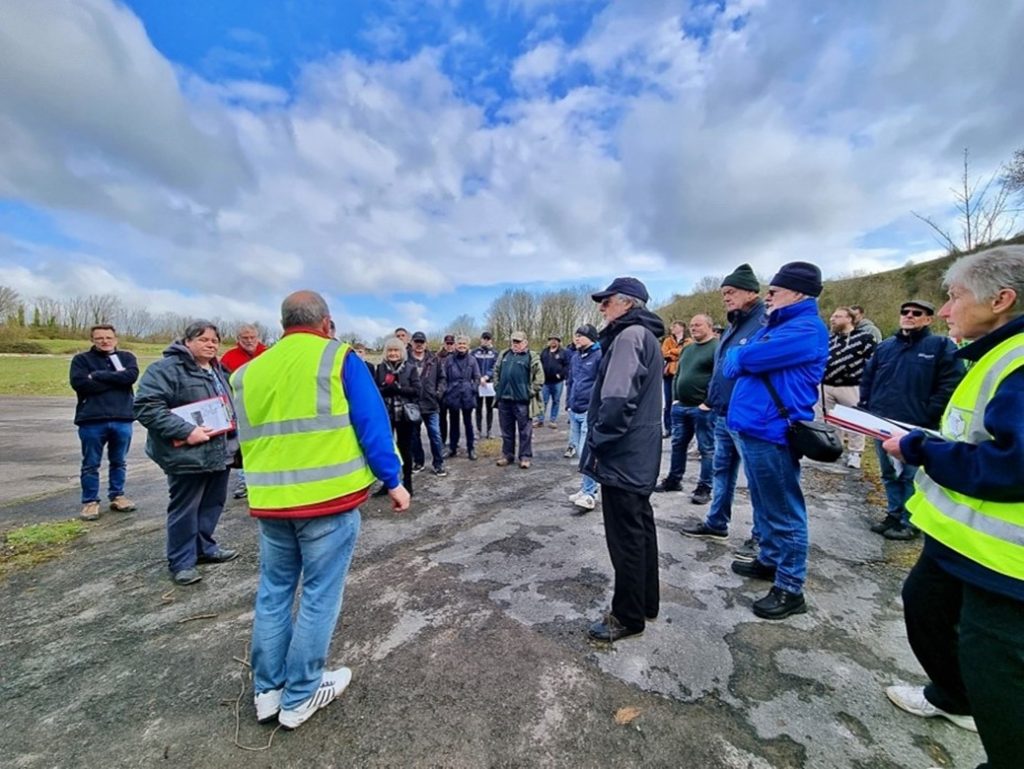 AutoSOLOs involve forward direction only – so no reversing around cones or backing into garages. This often makes for a faster event, as the entrants negotiate the cones laid out, in this case, on an old karting circuit. They require no special equipment or vehicle – all you need is a Motorsport UK RS Clubman licence, which is free to obtain online.
The event was classified as a Taster and the entry list included members from the MGCC, Sevenoaks & District Motor Club, Bognor Regis Motor Club, Maidstone & Mid Kent Motor Club and more. Many entrants were novices, not having previously taken part in any AutoSOLOs.
One such novice was Tim Morris, MGCC SE Centre Chairman, who documented his experience on MGCC's YouTube channel (watch here).
"I've had a go at Autotesting, gymkhanas and navigational Scatters with the centre but this was the first time for an AutoSOLO, so I just had to take part. Not having done anything like this for a good many years, I was a bit worried about it but, in the end, I needn't have been. It was absolutely safe and the marshals dotted around the track all did a great job. I'm not the fastest driver and at one point had the slowest time but it was satisfying to then improve on that in subsequent runs – as I say in the video – "shaving off those seconds!". I was quite pleased that I wasn't, as expected, quite bottom of the results list!"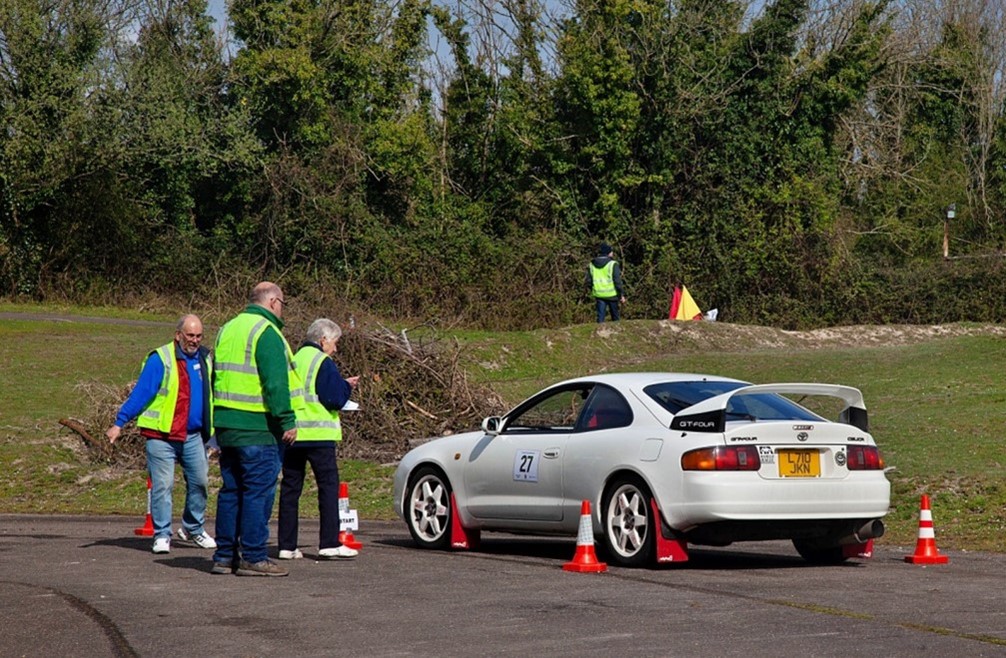 The fastest time of the day honours went to competitor and content creator Charlie Lower. You may recognise Charlie from Motorsport UK TV's series on StreetCar, where Charlie tries out disciplines (including 4×4 events, Autotests, Car Trials and Road Rallies) and documents his entry into the world of grassroots motorsport. Watch more on Motorsport UK TV.
The results read as followed:
Best MGCC performance – Martin Neal (Austin Healey Sprite)
Fastest time of the Day – Charlie Lower (MX5)
Fastest Lady – Emily Atkins (Mini Cooper R56)
Class A – (Pre 1955 MG & Historic) – Colin Mckay (MGTD)
Class B – (1955 to 1981 MG & Historic) – James Rainford (Lenham Midget)
Class C – (Post 1981 MG) – Steve Rackley (MGF)
Class D – (Production cars up to 1400cc) – Cameron Montlake-Mees (Honda Civic)
Class E – (Producton cars over 1400cc) – Tyler Baker (Alfa Romeo GT 3.2)
Class F – (Production 2 seat sports cars) – Lorenzo Wojtanowski (MX5)
Class G – ( kit cars, specialist cars etc) –  Zac Lower  (Caterham 7)
By John Morgan, MG Car Club South East StreetCar Liaison officer. Lightly edited for clarity.
Images from the day courtesy of Liz Morris, Tim Morris and Austin Banner.
Subscribe to the StreetCar newsletter
Keep up to date with news, events, and stories from across the community.
"*" indicates required fields