Bringing the Kremer family together with StreetCar
The beauty of StreetCar, and grassroots motorsport in general, is that you are able to compete on a level playing field, irrespective of age and experience. It's a unique opportunity to participate with, and compete against, your friends – or your family members.
This is where 'double drives' come in handy. A double drive is when two competitors compete in the same car, on the same day, swapping after each turn or run, and recording independent results each.
With Autotests and AutoSOLOs especially, double driving is encouraged, not only because it provides a safe environment to learn skills such as car control, but (since young drivers are required to have a passenger) it provides a much more enjoyable experience when both occupants can see and learn from the other.
Malwina and Tomasz Kremer are two such StreetCar competitors, double driving their Ford Ka. They began attending AutoSOLOs earlier this year as a family and were soon competing themselves. In addition to exploring their passion for motorsport, they spend quality time together – mixed in with some good honest competition.
We caught up with the Kremer family, Tomasz, Mal and Max, to see how they are enjoying their StreetCar experience, what got them into motorsport and what it's like to compete against each other.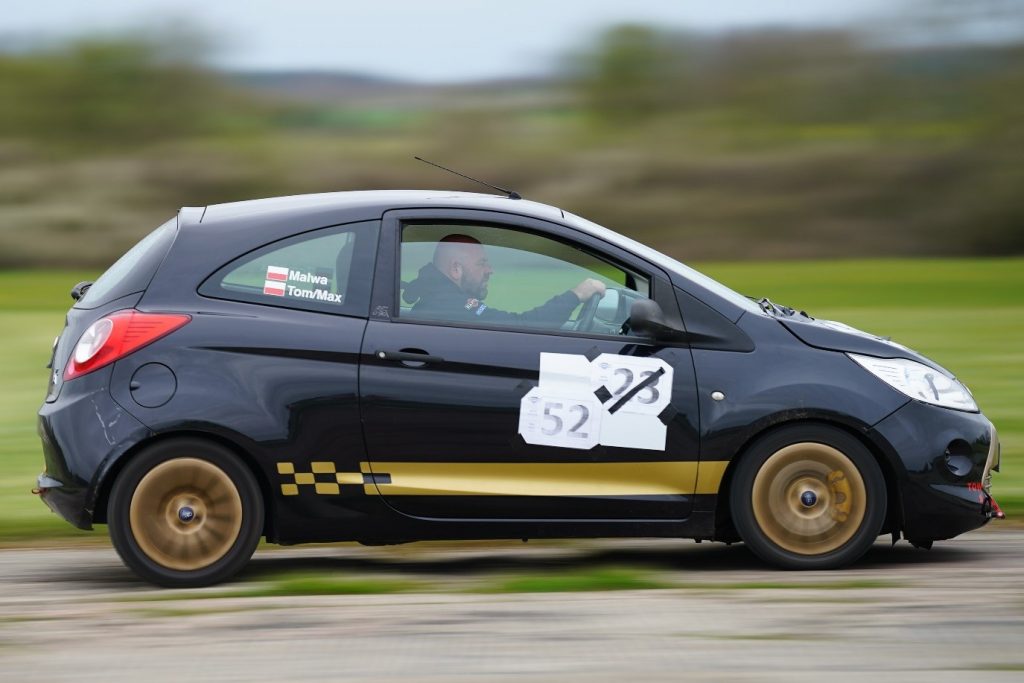 Tomasz, how did your family find out about StreetCar?
My family discovered StreetCar through my own initiative when I began searching for motorsport activities on the internet.  While exploring various options, I came across AutoSOLOs, which reminded me of similar competitions I had participated in abroad years ago. Intrigued by the concept and eager to relive the excitement, I decided to give StreetCar a try.
What was your previous experience?
I have participated in AutoSOLOs in Poland, as well as tried my hand at karting. In contrast, Malwina is a new driver and has never participated in AutoSOLOs or any motorsport events before. However, she has developed a deep passion for it and is thoroughly enjoying her journey as a novice driver. Her enthusiasm and love for the motorsport are evident, and it motivates her to continually improve and push her limits. As for Maximilian he is a little petrol head, showing a strong interest in motorsports from a young age. While he has yet to start his AutoSOLO journey, we are eagerly looking forward to him starting as he has a natural inclination and passion for all things related to cars and motorsport.
Why AutoSOLOs?
AutoSOLOs offer a unique and thrilling motorsport experience that combines elements of precision driving, agility, and strategy. The idea of navigating a course filled with challenging obstacles and tight turns, all against the clock, greatly appealed to me. Secondly, AutoSOLOs are accessible and can be enjoyed by both experienced drivers and newcomers to the motorsport world.
What would you say is the best part about competing in AutoSOLOs with your Family?
The best part about competing in AutoSOLOs as a family is the opportunity for shared experiences and bonding through a mutual passion for motorsport. It creates lasting memories and strengthens our relationships in a unique way by giving us an opportunity for quality family time.
What is your StreetCar of choice?
Initially, I competed in AutoSOLOs using a Skoda Octavia estate. Recognising the need for a smaller and more agile car, I decided to search for an alternative, when I found a Ford Ka with a broken head gasket. We repaired the head gasket together and the car was ready for AutoSOLOs.
When will we see Maximilian in a StreetCar?
Maximilian has been eagerly following our AutoSOLO journey and has been actively involved in the repairs and modifications we made to our Ford Ka. He looks forward to getting behind the wheel and experiencing the thrill of tackling the courses firsthand.
How competitive do you all get?
Competing against each other in AutoSOLOs can certainly bring out a healthy level of competitiveness within our family. While we share a love for the sport and support each other's progress, there is a natural drive to strive for personal bests and outperform one another on the course. It also allows us to learn from one another as well.
Malwina, what would you say to other people looking to get involved in Motorsport?
I think it is a fantastic way to develop driving skills and is a great way to meet new friends. Even if you think that you don't know anything about cars or driving, AutoSOLOs are just worth a try because it is so much fun – I love spending time with my family like this.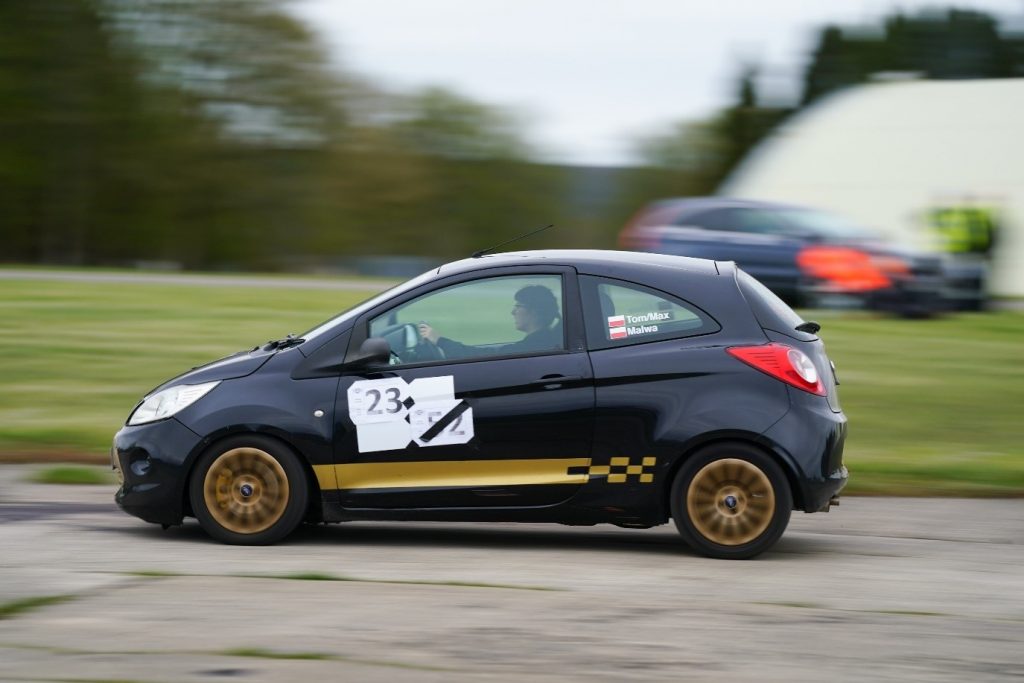 Start your motorsport journey with StreetCar here.
Images courtesy of Jack Flash Photography.
Subscribe to the StreetCar newsletter
Keep up to date with news, events, and stories from across the community.
"*" indicates required fields