The Mother and Son Team at Beds, Herts and Cambs Land Rover Club
One of the best things about grassroots motorsport is the spirit of the Clubs themselves. Without their time, support, and dedication to the communities they represent, motorsport simply could not exist.
Cross Country and Trialling clubs represent motorsport where each competitor pits themselves against the elements, trying to complete courses designed and perfected by the Clubs and their dedicated teams of organisers. Beds, Herts and Cambs Land Rover Club (BHCLRC) are one such Club. As a Motorsport UK StreetCar Club, they have committed to introducing, welcoming and progressing new competitors through the ups and downs of Cross Country motorsport.
Sarah is the current Club Chair of BHCLRC, and her 11-year-old son Josh, fuelled by a love of off-road vehicles, is a familiar face. Often seen helping the organisers at Tyros or designing his own Cross Country courses, Josh has already developed a deep love for the sport. 
Speaking to Sarah and Josh, you can really feel that passion for BHCLRC, Cross Country motorsport and providing their fellow members with an unforgettable off-roading experience, event after event.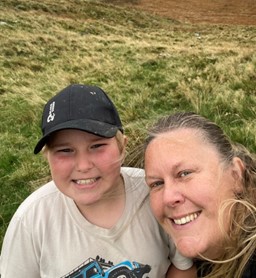 As Josh puts it, "Off Roading is so much fun, when I turn 13 I can start driving. I've planned out many courses and they are always checked out by the adults to make sure they are ok. They often don't change them unless the sections are too tight."
Josh represents a new generation of club organisers coming through the ranks, given opportunities by their club to follow their passions and nurture them along the way. He continues, "Most of my friends don't believe me when I tell them what I do on the weekends, that is until I take them so they can see it themselves. When I'm not at the course I'm helping my dad work on his Range rover classic, its big and loud so I'm excited to do my first proper Tyro Trial in it soon"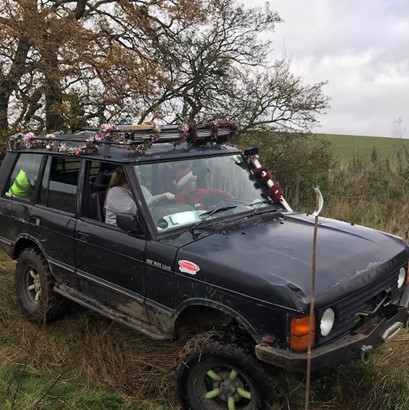 Sarah and her Husband Ian fully support Josh's entry into motorsport as well as anyone else wanting to join BHCLRC, she has a passion for both competing and organising. Sarah explains, "I started helping out with club committee work as membership secretary, then Ian became competition secretary and I used to help him set up trials and passing round the forms for people to sign on. I was also posting on the members Facebook page reminding members of events, arranging our club stands at shows etc then a couple of years ago I became Club Chairperson. I also love competing, but can sometimes chicken out on the some of the side slopes!"
We recently took motorsport competitor and content creator Charlie Lower on his first BHCLRC Tyro and filmed his experience, you can check out the video here.
Tyros are a fun and rewarding challenge, it is not easy to complete a course and each event you are likely to see significant improvements. If you're thinking of getting into Off-Roading, Tyros are the perfect place to start. As Sarah continues "If you're on the fence then just do it! There is no judgement so there's really nothing to be shy about. Everyone is willing to help, give pointers, jump in as a passenger to give advice on the way round. It's about having fun and learning the capability of your vehicle"
Sarah will be one our guests attending the Girls on Track StreetCar webinar, giving guidance on getting involved Grassroots Cross Country club motorsport. You can register for the webinar here.
If you're interested in getting stuck in, and maybe even a little muddy, complete our Get Started Form here to get matched with your local Cross country Club.
Subscribe to the StreetCar newsletter
Keep up to date with news, events, and stories from across the community.
"*" indicates required fields